"Putting Your Research To Work"
April 7th 8:45am - 10:15am , 2017
We are excited to announce our panelists for April 7th (AM).
Michael Johnny & Krista Jensen (Knowledge Mobilization Unit, York University)
Carolyn Steele (Career Centre, York University)
Jason Guriel (Evidence Exchange Network, CAMH; York University Alumni)
Michael Johnny
 Michael Johnny is Manager, Knowledge Mobilization at York University, serving in this role since its inception in 2006.  In this capacity he is responsible for the operations of York's Knowledge Mobilization Unit that provides services to researchers, community organizations and government agencies who wish to maximize the economic, social and environmental im-  pacts of university research.
Michael provides mentoring and leadership to knowledge brokers in Research Impact Canada – Réseau Impact Recherche Canada, Canada's knowledge mobilization network including 12 universities from across Canada.  When Michael is not busy mobilizing knowledge he enjoys golfing, baking and walking his dog.
Carolyn Steele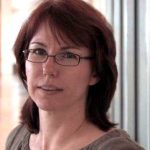 Carolyn Steele has been Career Development Co-ordinator at York University for 18 years. For seven years, she  wrote about career-related topics for University Affairs, where her blog, Career Sense, was a finalist for the Canadian Online Publishing Awards'  best blog of the year in 2009. She received the Deborah Hobson President's Award in 2010-11 in recognition of her work supporting PhDs and post-docs in their transition to careers in a wide                                                              range of fields including academe.
Carolyn also teaches courses about digital culture part-time in York's Culture & Expression program. She has received national and internal recognition for her design of on-line educational websites. In 2015 Carolyn was one of the first contract faculty at York to receive Academic Innovation Funding (AIF) to create a blended learning, community-based research course in the cultural sector and was appointed to a special task-force with the AVP Teaching and Learning which has been pivotal in bring IBM's Watson AI learning database to York. Carolyn will be defending her dissertation in Communication & Culture in April 2017.
Jason Guriel
Jason Guriel is a Supervisor with Evidence Exchange Network located in the Provincial System Support Program at the Centre for Addiction and Mental Health. He has worked in the area of knowledge exchange for a number of years, starting out in York University's Knowledge Mobilization Unit. More recently, he helped lead the development of EENet Connect, an online community with over 6000 members of Ontario's mental health and                                                         addictions system.
Jason has a Ph.D. in English from York, and is the author of several books of poetry and a collection of essays. He writes about culture for magazines like Slate, The Atlantic, ELLE, The New Republic, and The Walrus.